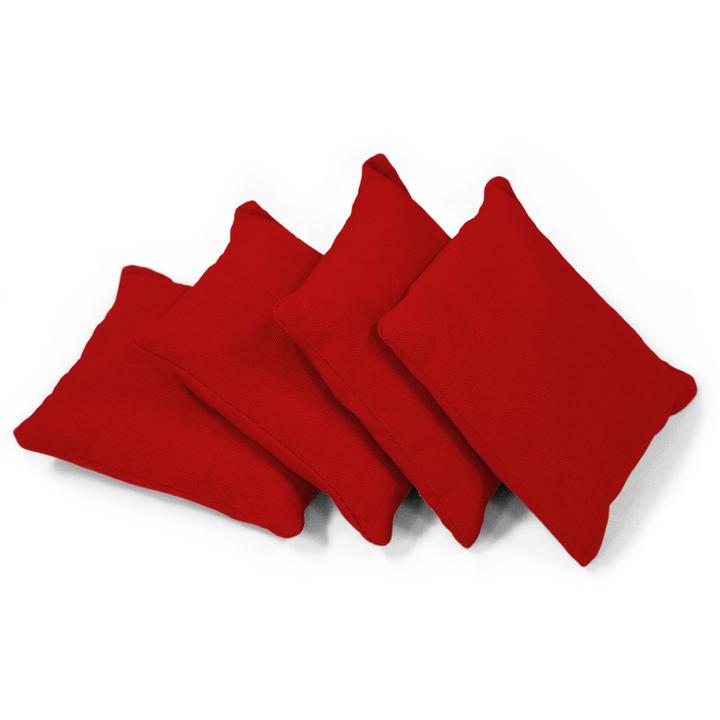 Pro Cornhole Bags & Reynolds Bags from Slick Woody's
Take your cornhole games to the next level with Slick Woody's Pro Cornhole Bags and Reynolds Bags. Different bags feature different pairs of materials to help you better strategize your throws, while still being the standard weight.
Pro bags from Slick Woody's feature two different materials for gameplay. The "Carpet" material side features medium slide and the ability to better "stick" the bag to the board. The "Advantage" material side offers a faster, more slick slide.
Pro cornhole bags are sold in sets of 4 and come in a variety of designs, including Country Living Pro Bags, Patriotic Pro Bags and more.
On the other hand, Reynolds Bags are sold in sets of 8 with various color choices, so both teams can experience enhanced play.
You've seen the pros use them on ESPN, NBC, and CBS—now you can play with Reynolds Bags in your next cornhole game. These bags feature various combinations of materials so you can match your bags to your gameplay situations:
Excel side for Extremely Fast Slide
Polyester side for Fast Slide
"Carpet" side for Medium Slide
Suede side for Slow Slide
Select a set of pro cornhole bags below to learn more and add to cart.