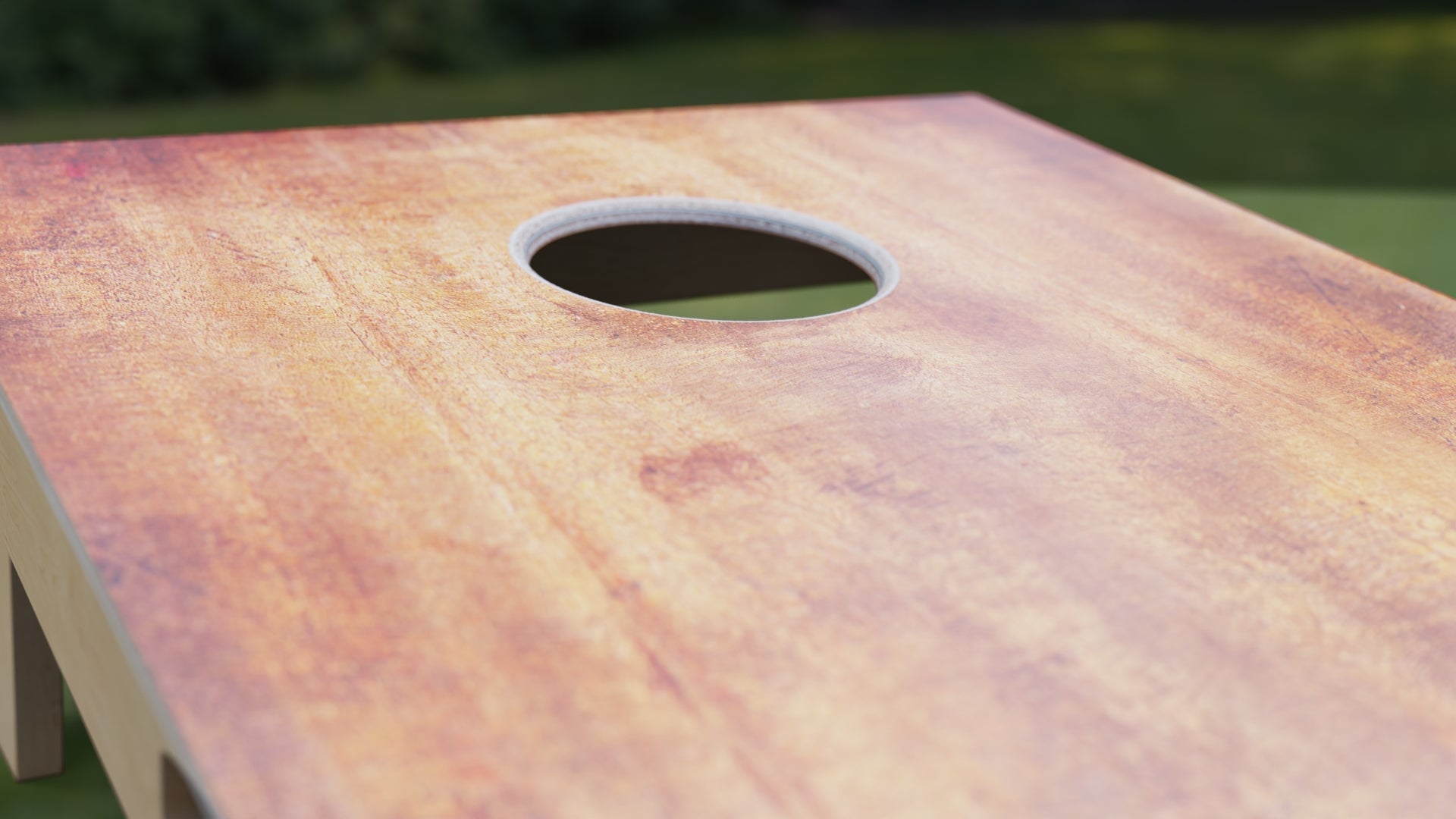 Cornhole Boards: Regulation, Tailgate & More Styles
The best cornhole boards out there are from Slick Woody's.
If you want professional-quality cornhole boards for your corn hole game, we have it. Slick Woody's uses Baltic birch plywood tops for the smoothest, flattest playing surface. Then our proprietary process applies a layer of vinyl, which protects your cornhole boards and offers consistent play, no matter what the temperature. Choose one of our many designs or order your own custom cornhole boards. Want to make sure your cornhole boards can resist the elements and stand the test of time? We offer the best All-Weather Cornhole Boards around.
Elevate your playing experience with our cornhole games for sale, along with cornhole accessories.
Browse our selection of cornhole board sizes and designs from the options listed below or create your own custom cornhole boards. Slick Woody's makes it easy to order custom cornhole boards, just upload the artwork or photograph and we will take it from there. Personalized cornhole boards are great for special occasions like weddings, company retreats, graduation parties, corporate events, and they make great gifts too.
Browse a Collection
Woodgrain Cornhole Boards - Rustic Cornhole Boards - Ohio Cornhole Boards - Slick Woody's Cornhole Boards - Beer Brands Cornhole Boards - Artistic Cornhole Boards - Sports Towns Cornhole Boards - Outdoors Cornhole Boards - Patriotic Cornhole Boards - State Flags Cornhole Boards - State Flags 2.0 Cornhole Boards - International Flags Cornhole Boards - Astrology Cornhole Boards - Trex Cornhole Boards - Classic Cornhole Boards - DIY/Used Cornhole Boards - Weatherproof Cornhole Boards - Quick Ship Cornhole Boards Collection - American Cornhole Boards